Consultations:
We are able to give you quality time. Our minimum consultation is for one hour. It is very informative. We use pictures and videos to help you understand all about your fertility issues. This helps you to get well prepared to go through the further treatment. You will see the same doctors at all times. This allows continuity of care and helps in good communication and a great rapport between you and the doctors.
Doctors background :
The doctors are internationally trained. Both of them underwent a full training programme in India and UK. They reached the peak of their career after 12 years of specialized training in the UK.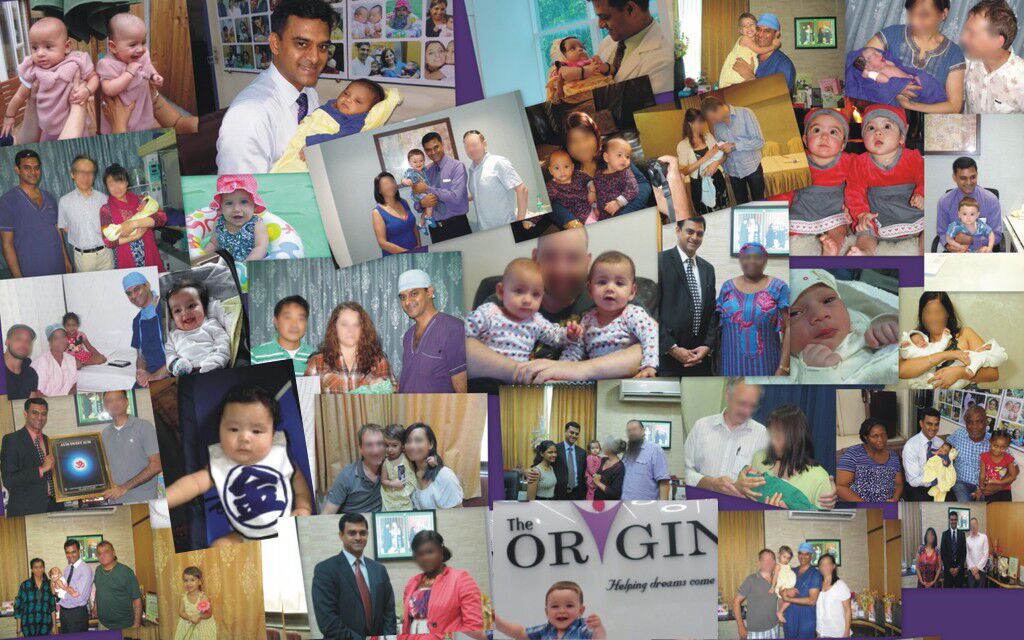 Dr Sandeep Mane :
Has acquired CCST (Certificate of Completion of Specialist Training) in the UK. His British background enables him to practice as a Consultant even in the UK and European countries. He performed Research in Infertility and Endoscopic surgery in the UK. After completing the advanced higher training programme, he is a certified specialist by the Royal College of Obstetricians and Gynaecologists, London. He became incharge of the surgical skills training at the Royal College, London and trained thousands of doctors across the world. He is a Fellow of the Royal College of Obstetricians and Gynaecologists (FRCOG), London.
The hospital facility :
This is a truly international fertility centre. The doctors are specialists from UK. All equipment is imported from UK and Europe. Spread over 4000 square feet it is one of the largest and most spacious fertility centre in the world. Spread over two floors and basement, it is a dedicated fertility centre. The basement has a pharmacy. First floor, measuring over 2000 square feet, has consulting suites, ultrasound room, pathology laboratory, counseling room and the relaxation room. The second floor, measures over 2000 square feet, has the endoscopy suite for laparoscopy and hysteroscopy related to fertility treatment,IVF laboratory, andrology laboratory, En-suite semen collection room.
At the centre, all facilities as follows are under one roof :
Consulting chambers
Ultrasound scanning
Pathology
Yoga and Relaxation therapy
Counseling
Endoscopy- Operative Laparoscopy and
IVF/ICSI
Sperm banking
Andrology
Pharmacy and
16 inpatient beds with ensuite facilities
The fertility services offered at this centre include :
Ovulation Induction
Transvaginal ultrasound for gynaecological problems
Follicular monitoring
Intrauterine insemination (IUI) – Husband semen
Intrauterine insemination (IUI) – Donor semen
Sperm preparation for IUI
In-Vitro Fertilization (IVF)
Intracytoplasmic Sperm Injection (ICSI)
Egg donation and Egg sharing
Sperm banking
Assisted hatching
Blastocyst transfer
Embryo freezing and Embryo donation
PESA an TESA
Recurrent Miscarriage Clinic
Advanced Laparoscopic surgery, including endometriosis surgery, myomectomy,
Advanced Hysteroscopic surgery, including polypectomy, myomectomy, septum resection
High success rates :
In India, we are able to legally transfer more than two embryos unlike some countries. This obviously increases the chances of success. Using this option in selected patients as per their fertility status generally results in positive outcome. Multiple pregnancies is a small possibility. Tailor made treatment to suit individual needs is the key to great results. We proudly celebrate the successful dreams in 60 to 70% of our patients undergoing fertility treatment.
Travel and stay :
Mumbai is a popular international destination for various reasons. Being the financial capital, it is the most booming city of India. It has a busy international airport well connected to the whole world. Flights can be booked online and can cost about $400 to 1500 depending on the country from which you are flying. Local transport would be arranged for pickup and drop off from the airport. Details of accommodation near the centre will also be provided. This can be arranged as per your personal choice and budget. If you come to us through a medical tourism company, they can take care of all your travel and guide arrangements. They tend to charge an extra fee for their services.
The centre is only 30 to 45 minutes drive from the airport. We plan your treatment cycle thoroughly and provide a detailed schedule for the treatment. This simplifies the whole treatment and keeps you relaxed at all times. We have a detailed checklist (inline with international policies) that help us to make you ready for the treatment. In order to keep your time away from home to minimum, we will advise you to undergo certain tests at home and commence the treatment before coming to India. This can be easily co-ordinated with your doctor back home. In this manner, your stay in India is limited only to 15 to 20 days (if we work with your own eggs). If we use donor eggs, the stay in India can be reduced to 5 to 7 days You are able to fly back after the embryo transfer. Your husband does not have to accompany you as you can hand-carry his frozen sperm.
This time away from home does not have to be stressful. As we work with a very professional approach, you are always kept well informed about the details of your treatment. Our staff is very friendly and informal ensuring a comfortable stay for you.
Please find the nearby hotel names in our vicinity as follows:
Silverador Boutique Hotel Best Hotel – 3 Star
Address: Opp R Mall, Ghodbunder Service Rd, Manpada, Thane West, Thane, Maharashtra 400607
Phone Number: 022 2589 1111

Check Avalibility
Aruba Homes Pvt Ltd – Service Apartment
Address: Shop No 5 & 6, Queensgate Building, Hiranandani Estate, Patlipada, Thane, Maharashtra 400607
Phone Number: 022 4020 8586
Mobile Number:Mr. Fernandez – 9870984002.

Check Avalibility
Hotel Fortune Park Lake City – 4 Star Hotel
Address: Near Jupiter Medi-park, Eastern Express Highway, Thane (W), Thane, Maharashtra 400604
Phone Number: 022 3988 4422

Check Avalibility
The Byke Suraj Plaza – 4 – Star Hotel
Address: Saibaba Vihar Complex, Ghodbunder Rd, Anand Nagar, Thane West, Thane, Maharashtra 400615
Phone Number: 022 2597 4343

Check Avalibility
Serch More Option Near Origin Center www.airbnb.co.in